Our mission at National Braille Press is to put braille into the hands of blind children and adults to help them live their best lives.

The Faces of Braille is a portrait project that tells the story of 10 of these braille readers, ranging from 4 years old to 94 years old, who use braille at home, work, and everywhere in between.
Meet Paul Parravano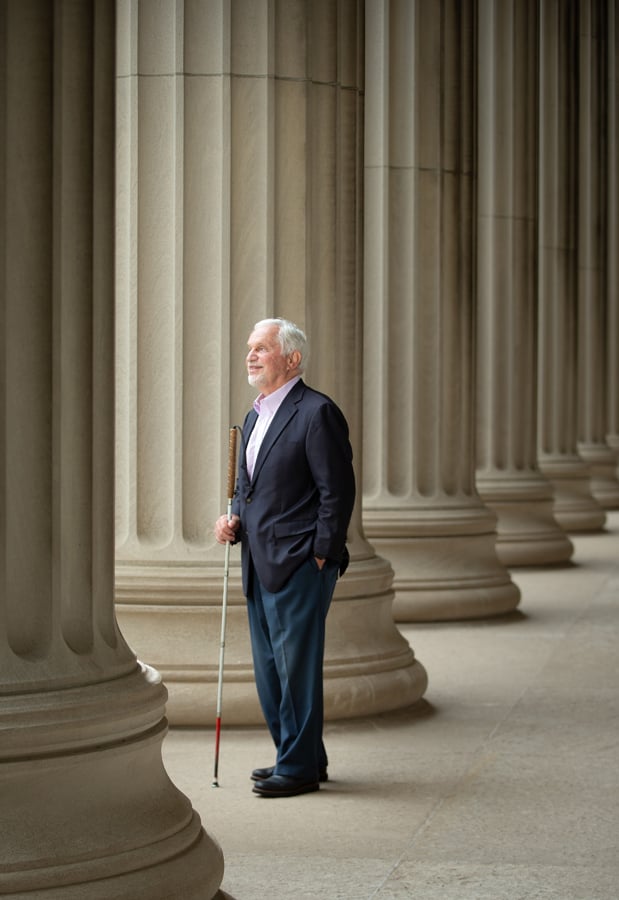 Paul Parravano became blind at the age of three due to retinal cancer. His parents taught him braille, and it has made his work and education possible. Parravano is the co-director of Government and Community Relations at the Massachusetts Institute of Technology (MIT). Without braille, he couldn't take notes or retrieve the information he needs to in order to do his job. Parravano's local engagement includes scientific communities and disability rights communities, among other causes. An avid braille reader, he has served as a trustee of the National Braille press for almost two decades, and keeps up with the latest technologies for the blind and visually impaired.
"In my view, there is no substitute for braille, when maintaining a busy hectic calendar, or quickly and accurately accessing key pieces of data that I might need throughout the day. Whether for work, pleasure or family life, keeping braille close to me is critical for maximum independence and freedom."
---
With the right tools, anything is possible. Give the gift of braille literacy to put blind children on the path to literacy and give them the tools they need to live their most successful lives.
Come back next week to meet a new Face of Braille!
Thank you so much to all of our participants for sharing your braille story! A special thank you to Roger Pellisier, who donated his photographic talent and creative direction to the project. It wouldn't have been possible without you all!