Our mission at National Braille Press is to put braille into the hands of blind children and adults to help them live their best lives.

The Faces of Braille is a portrait project that tells the story of 10 of these braille readers, ranging from 4 years old to 94 years old, who use braille at home, work, and everywhere in between.
Check out this week's Face of Braille below.
Meet Judy Dixon
Judy Dixon learned braille in first grade. For her, she was just learning to read braille like sighted children learned to read print. When she got to high school and then college, she realized the value of braille when people told her she couldn't get all of her books in braille. She realized that braille can be scarce and expensive. After earning her Ph.D. in clinical psychology, Dixon has spent the last 41 years working for the Library of Congress. She has written 15 books for braille readers on topics such as labeling, photography, and audio description. In 2005 she won the Frances Joseph Campbell Award from the American Library Association. She was chair of the Braille Authority of North America, before becoming the president of the International Council on English Braille.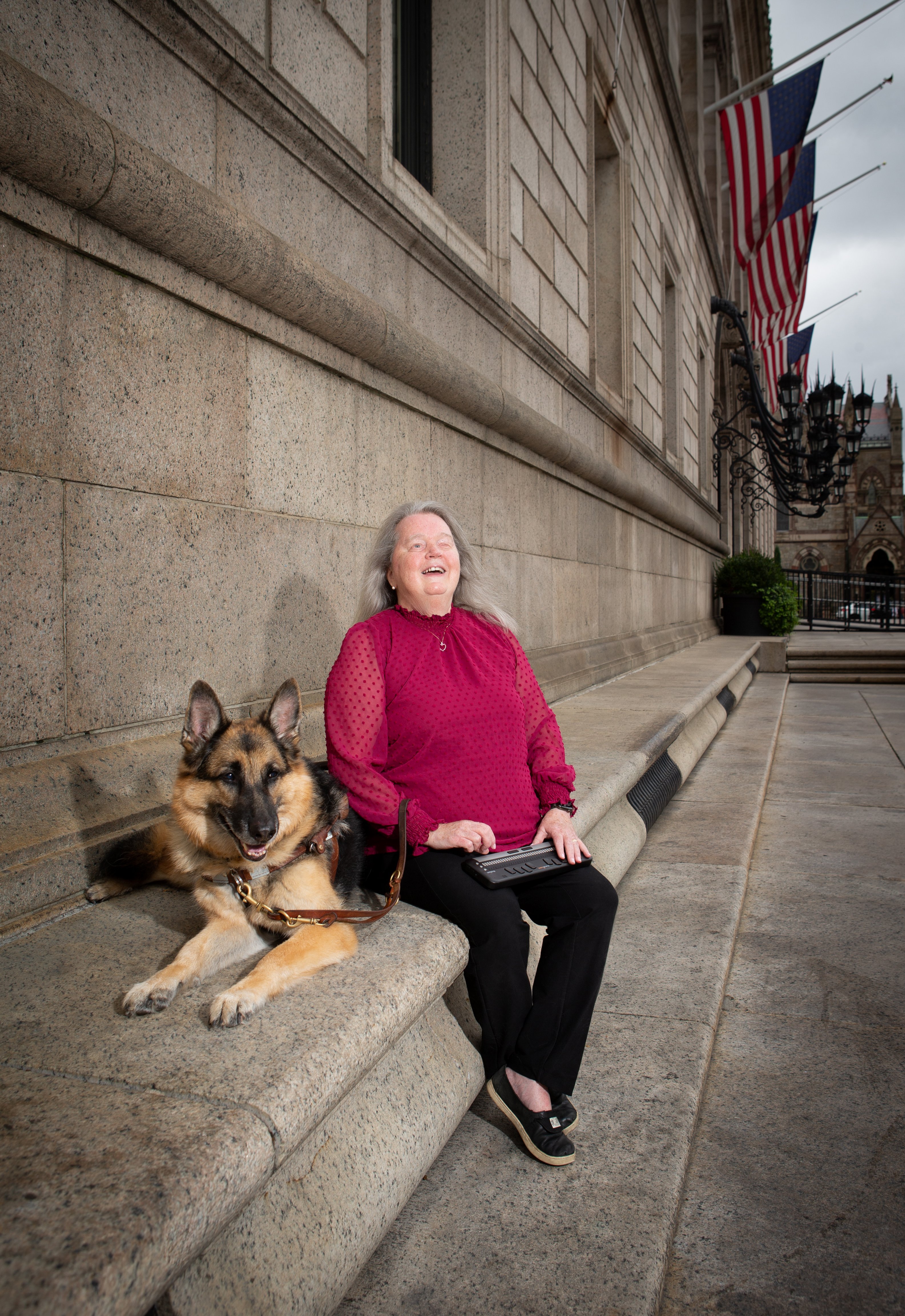 "If blind people want to keep braille, we have to fight for it."
With the right tools, anything is possible. Give the gift of braille literacy to put blind children on the path to literacy and give them the tools they need to live their most successful lives.
Come back next week to meet a new Face of Braille!
Thank you so much to all of our participants for sharing your braille story! A special thank you to Roger Pellisier, who donated his photographic talent and creative direction to the project. It wouldn't have been possible without you all!